11 Short Novels from Around the World that You Can Read in One Sitting
Commute-length reads that will help you feel like an accomplished reader of world literature without the time commitment
One of the inconveniences of reading physical books is finding a bag that'll fit the novel you can't currently leave at home. While heading out the door in the morning, thinking about that long commute you have ahead of you, it's impossible not to try to jam your book into your already crowded tote. But if you're in the middle of A Little Life or War and Peace, it can get problematic and potentially cause a shoulder sprain. My suggestion is to find a slim easy-to-carry novella. Here's a reading list of shorts novels that you can read in one sitting:  
Swallowing Mercury by Wioletta Greg, translated by Eliza Marciniak
Wioletta Greg is a Polish poet with a gift for metaphor and evocative imagery. In her novella, she relays the intellectual journey of a girl, Wiola, growing up in the Polish People's Republic. Though too young to understand the political background in which the bildungsroman takes place, Wiola recognizes and interprets the ways that Soviet Communism effects her own life. Set in a fictional town, and surrounded by the reality of a historical moment, Greg's novella offers a coming of age story told with the lyricism and brevity of a poet.
Convenience Store Woman by Sayaka Murata, translated by Ginny Tapley Takemori
The comically deadpan musings of the oddball protagonist in Murata's short novel will make it hard to put down at the end of your commute, and will follow you throughout the rest of your day. This story follows Keiko who finds fulfilment and happiness in the structured orderliness of working at a convenience store, but faces pressure from her friends and family to quit her working class job and find a husband instead. Convenience Store Woman is a humorous and thought-provoking novella about the visible and invisible forces that pressure women into conforming to patriarchal conventions of society. Read about how this Japanese novella about a convenience store worker became an international bestseller here.
Evening Primose takes place in post-apartheid South Africa, where the protagonist, Masechaba, is attacked for her anti-xenophobic activism. Masechaba's story is told through journal entries, offering the reader a heartfelt and raw perspective on the personal consequences and socioeconomic effects of the political landscape. Matlwa's short, though powerful, novel enlightens readers about the gender-based violence and racial tensions still alive today in South Africa.
Trick by Domenico Starnone, translated by Jhumpa Lahiri
Domenico Starnone pairs together two opposites in this suspenseful novella, when a disillusioned grandfather reluctantly leaves the comfort of his home to take care of his precocious grandson. The old man, an illustrator, is too preoccupied with a deadline from his editor to properly look after the young boy who goes to great lengths for attention and companionship. This dangerous mix of carelessness and craftiness will keep you on your toes up until the boy plays the titular trick. Read an excerpt from the novel recommend by Jhumpa Lahiri here.
Moss's 149-page novel takes place over one week in the late 1990s, carrying us swiftly and meticulously through an educational camping trip in rural Northumberland, England. The purpose of the expedition is to dive into the past; learn first-hand about ancient England by adhering to iron age traditions, foraging techniques, and survival skills. Moss's skill with description leaves the reader with vivid images of the British hinterland as the Iron Age reenactment takes an unplanned turn and goes sour.
Amara Lakhous orchestrates an array of conflict by setting a pig loose in a mosque in Turin, Italy. The Muslim community, animal rights activists, and right-wing xenophobes have irreconcilable views on what should be done about the very Italian piglet owned by a Nigerian immigrant. An Italian journalist, Enzo, tries simultaneously to solve this issue alongside a murder mystery concerning Albanians and Romanians. With an exciting plot, witty humor and a sharp eye, Lakhous unravels a tale about multicultural Italy.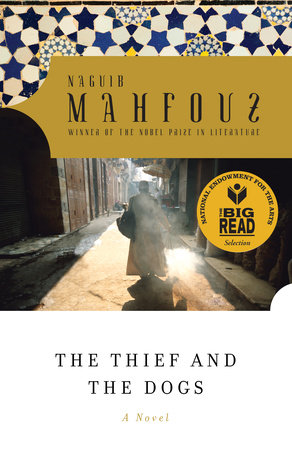 Acclaimed Egyptian novelist, Naguib Mahfou, writes from the perspective of a man just released from prison, where he was kept for doing something he believed to be just, only to be shunned by his own family and companions. Mahfou's psychological sketch, told through stream of consciousness, allows the reader into the mind of someone who is certain of his own integrity and fixated on exacting revenge on those that seek to undermine it.
Farewell, My Orange by Iwaki Kei, translated by Meredith McKinney
In Iwaki Kei's award-winning debut novel, two women who have recently moved to Australia from Nigeria and Japan meet in an ESL class. As immigrants, non-English speakers, and mothers, they face seemingly insurmountable challenges just to adapt to their new environments. The power of strong female friendship proves vital in this brief, moving novella.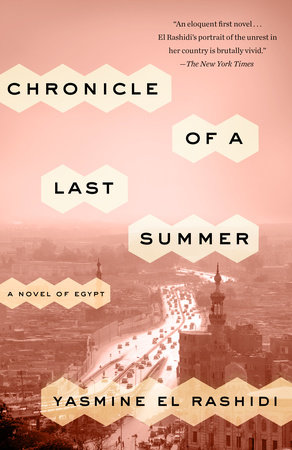 Told over the course of three nonconsecutive summers, spanning 1984 to 2011, Chronicle of a Last Summer captures the political movements and minimalist literature of Egypt during the protagonist's generation. As the unnamed Egyptian woman ages, the reader is taken through her meditations on the meaning of revolution and her particular role—as an observer or participator, activist or artist—in the changing times.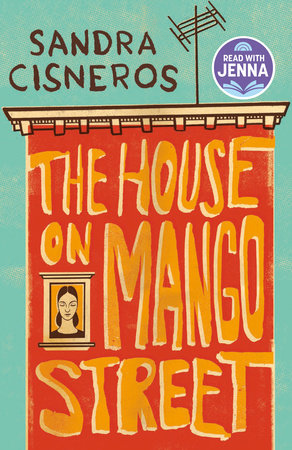 Told through vignettes, The House on Mango Street chronicles a year in the life of a Mexican American girl after moving into a cramped house in a crowded Latino neighborhood of Chicago. Cisneros draws from her own experience and from stories of her writing students to piece together a portrayal of life as a Hispanic woman growing up in a racially segregated city in America. Since its publication in 1984, the novel has been translated into several languages, taught in schools across America, and won the American Book Award.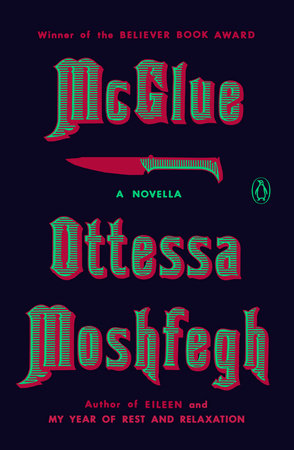 McGlue by Ottessa Moshfegh
Ottessa Moshfegh wrote her first piece of fiction about a drunk deckhand chained to a bed on a boat after being accused of knifing a man named Johnson. Written in first person, this swift novella reads as though the narrator is belching out his uninhibited thoughts right onto the page, jumping in time as he blacks out and recalling impaired memories about the man he's been told he killed.