7 Novels About Black People in Love
Sara Collins, author of "The Confessions of Frannie Langton," on how fiction should reflect the universality of love
When I picked up Wuthering Heights for the first time I was at an age when I'd just started craving the drug it dealt: the first glimpse of the electric pleasure of wanting and being wanted. Here was a brand of love that came straight out of the murk, conjuring hell instead of heaven, yet, like all good stories, reading it felt like entering my own head. Love is universal after all, even if the way it grabs hold of each of us is achingly bespoke. Wuthering Heights led me to Jane Eyre, and to Rebecca: books that burned themselves into memory while so much of the rest of the canon sank without a trace; books that were my companions as I charted my own path into adulthood.
Yet those same books would have had me believe that black people had never been on the giving or receiving end of the kind of love that cuts two souls from the same cloth. Love might be universal, they whisper in a young black reader's ear, but it isn't meant for you. I've been haunted by this lack for as long as I've been haunted by the books themselves, because love is as much a measure of humanity as storytelling (which is why for a long time only certain types of people got to do both). So when I started writing my own novel, The Confessions of Frannie Langton, about a love affair between a Jamaican maid and her mistress in Georgian London, I wanted to forge the same fever-pitch of lust and madness that had slapped me awake on reading those classic gothic romances. My protagonist, Frannie Langton, would be a black woman in the 19th century, but she would also be educated, passionate, angry–and, most importantly, in love.
Sadly, "classic" novels about black people in love have been all too rare. Here are seven of my favorites.

Janie's desire for "self-revelation" withers through two stale marriages until Teacake leads her through the Florida Everglades into adventure and friendship, and a kind of lust-charged peace: "He drifted off into sleep and Janie looked down at him and felt a self-crushing love. So her soul crawled out of its hiding place." But, if it's love they find together, it's the kind that straddles the fault-lines of male pride. Teacake, like Rochester and Heathcliff before him, doesn't withstand close inspection as a romantic hero, not after we're told that: "Being able to whip her reassured him in possession". The turbulence at work beneath Janie and Teacake's love spins it from bright to dark, but her journey "to the horizon and back" teaches her that "Love is lak de sea. It's uh movin' thing, but still and all, it takes its shape from de shore it meets, and it's different with every shore."
Shug Avery is the fancy woman of Celie's abusive husband, and she comes into Celie's life with a smile "like a razor opening," smiting her hard. Has a love story ever had a more auspicious start? Shug and Avery's erotic connection is rendered in language made needle-thin by pure want: "I look at her and touch it with my finger. A little shiver go through me. Nothing much. Just enough." So powerful is this book that every time I get to this sentence I want to set it down and weep: "Us kiss and kiss til us can't hardly kiss no more. Then us touch each other." Celie finds the audacity to love not only her husband's erstwhile mistress but also herself.
Giovanni's Room has cheated its way onto this list, since no one in the novel is black, but it's one of the best love stories of all time, and written by a black writer, which is my excuse. David, a disenchanted American in Paris, plunges into a luminous affair with Giovanni, an Italian bartender: "He pulled me against him, putting himself in my arms as though he were giving me himself to carry…" Their interlude in Giovanni's room is bookended by tragedy. David tells us at the start that Giovanni is "about to perish, sometime between this night and this morning, on the guillotine". Yet we read on breathlessly, desperate for things to come good, every word as urgent as this exhortation from David's quasi-friend, Jacques: "…love him and let him love you. Do you think anything else under heaven really matters?"
In "Stepping Back," a woman contemplates a potential new lover, describing herself as "the first colored woman he ever seriously considered loving." The pair (both "colored") have each cultivated their tastes and behavior to make themselves seem and feel exceptional compared to other "colored" people. On the brink of honest desire, exchanging "soft kisses", the woman pulls away. It's an elliptical moment: "stepping back…retreating…In the face of our delicacy, our…how could I occupy the splendid four poster bed?" She has hidden so much behind her careful mask that she cannot reveal herself. Most of the stories in this collection serve as a commentary on the absence or impossibility of love, when it's blunted by questions about the differences between people: "What of that nubile, fleeting sensation, when one is color-blind, religion-blind, name-, age-, aid-, vital statistics- blind?"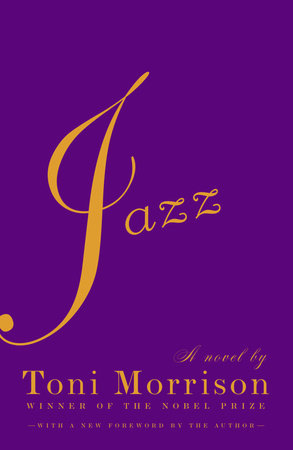 Jazz by Toni Morrison
Is Jazz a love story? I would argue that it is, if we're talking about love in the Toni Morrison sense, the kind that can't be uncoupled from the history which soaks it in blood, madness and rage. Joe Trace loves Dorcas, his 18-year-old mistress, with "one of those deep-down spooky loves that made him so sad and happy he shot her just to keep the feeling going." His wife, Violet, loves him so much she "went to the funeral to see the girl and to cut her dead face." The love in this book is enraged, or adulterous, or homicidal, the kind that, if it doesn't kill you, kicks you in the teeth. But even that kind of love can redeem, and be redeemed: "I like your fingers on and on, lifting, turning. I have watched your face for a long time now, and missed your eyes when you went away from me. Talking to you and hearing you answer – that's the kick."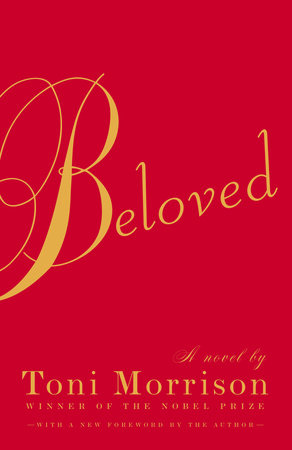 Beloved by Toni Morrison

A novel about maternal love, but there's a glimmer of soul-cleaving love in whatever brings Paul D to visit Sethe, and keeps him there. When he muses on his friend Sixo's affection for the Thirty-Mile Woman — "She is a friend of my mind. She gather me, man. The pieces I am, she gather them and give them back to me in all the right order" — we hope that may be the kind of love Sethe and Paul D can give each other.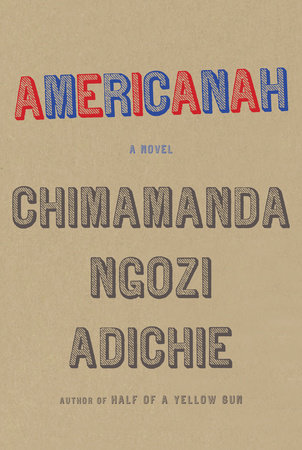 Americanah by Chimamanda Ngozie Adichie
Ifemelu and Obinze are high school sweethearts torn apart by misunderstanding, by grief, by his marriage to another, by the cruel geography taught to those forced to leave home in search of education or opportunity. The loneliness of their separation is interweaved with the twin shock of their experiences as immigrants–she in America, he in England. This novel is pitch-perfect on how loving someone is a knife-sharp risk: "Each [memory] brought with it a sense of unassailable loss, a great burden hurtling towards her, and she wished she could duck, lower herself so that it would bypass her, so that she would save herself. Love was a kind of grief."