8 Horror Novels that are Based on Real Historical Events
Sometimes reality is more terrifying than fiction
I have always gravitated toward works of horror, even at a young age. At first, I read whatever I could find on my parents' bookshelves. John Saul. V.C. Andrews. Stephen King. They lit a fire in me, made me curious about all the things that might be out there. All the things we cannot prove. Ghosts hiding around corners. Monsters lurking in shadows.
As I got older, I began to appreciate a different sort of horror. Horror that made me interrogate the greater dangers we encounter in our day-to-day lives. The deeper evils that lie within us. What could be more terrifying?
If there is anything to inspire an even deeper dread within me, it's stories that take already terrible events from real life and make them even more monstrous using the traditional elements of horror. Perhaps it's because these stories hew so closely to reality, they almost seem to confirm the potentiality of dark magic and demonic creatures and other supernatural manifestations.
Here are 8 books that manage the balancing act of normalcy and impossibility in a way that is creepily satisfying.
Dan Simmons is known for the brand of horror that takes an event in history and twists it just slightly so that it becomes even darker. His most well-known work in this vein is The Terror, which takes the story of a ship on a doomed expedition through the Arctic in the mid-1840s to find the Northwest Passage—a story already filled with disease, starvation, and death—and adds in the possibility of something else unseen, something stalking them across the ice. The Terror was so popular, it was adapted for the small screen.
The myth of the changeling—a fairy child left in place of a stolen human child—ran rampant throughout medieval Europe. Perhaps it was so popular because it was such a convenient scapegoat for the afflictions that often beset children, diseases and disabilities that parents and medical professionals did not understand at the time. In some cases, even adults were accused of being changelings. One of the most well-known cases is Bridget Cleary who was killed in 1895 by a group of people that included her suspicious husband. In The Hidden People (a reference to the fairy folk), a man learns his cousin has been burned alive because her husband thought she was a changeling. When he arrives in town to investigate, he comes to wonder if there's more than just silly superstition at play.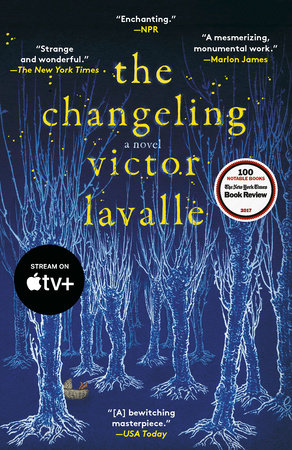 Victor LaValle has a knack for taking old folk tales and making them new. I adored his take on the changeling myth, in which he tracks trolls on their journey from Europe to America, from the past into the present. In explaining how changelings have come to be in America, he digs into the "why" behind their existence, and also suggests a level of complicity in the humans that had previously been assumed to be victims alone.
More than anything else, this novel is about la frontera, the U.S.-Mexico border. Rather than focusing in on a single historical moment or figure, this book uses six characters to tell the story of a shared Southwestern experience—with a dark twist. Among the six main characters are a child who turns cold-blooded after seeing his father killed; a young woman who progresses from performance art to murder; and a mother who begins to fear that the child in her womb may be something more sinister.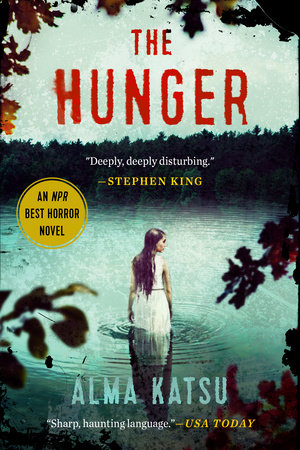 Alma Katsu's latest book takes one of the deadliest occurrences in Western history—the catastrophic wagon train journey of the infamous Donner Party—and adds a supernatural twist. Starvation and eventually death causes the body count to rise. Members of the party are pushed to the brink, inevitably turning against each other. But as people begin to disappear, they start to wonder if something even more malevolent is at play.
In this graphic horror novel, Rodriguez places us in the midst of the Napoleonic Wars when, after an unsuccessful attempt to defeat the Russian army, his own military is forced to retreat. One unit is attacked by Cossacks during their journey homeward, but two survivors are able to elude the military warriors by fleeing toward an abandoned Slavic town—a place the Cossacks are unwilling to approach. But why? These men eventually come face to face with the Czernobog, a Slavic demon who proves to be a much more formidable opponent than the bloodthirsty warriors they only just barely escaped.
This classic horror is one of those books I can't believe my parents let me read. At that point, having made me way through most of the books on their shelves, they'd probably resigned themselves to having a weird and morbid child. What difference would a bit of adult content make? As you likely already know, Blatty's novel is about the demonic possession of a 12-year-old girl, and the attempted exorcism undertaken by two priests. What you may not know is that the book is based upon the true story of an actual exorcism. Wherever you stand on the legitimacy of demonic possession, by the end of Blatty's novel, you're forced to believe.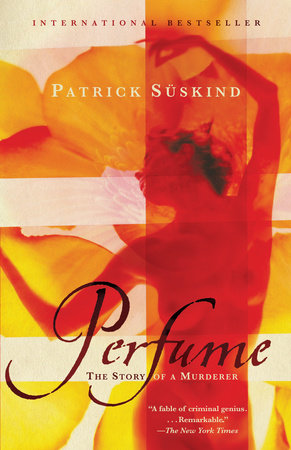 Perfume by Patrick Süskind
Once upon a time (the early- to mid-1800s), a Spanish serial killer known as the Wolfman killed several women and children so he could extract their body fat and use it to make soap. Some postulate that Süskind's novel—about a perfumer's apprentice who is obsessed with possessing the particular scent that exudes from virginal young girls—is based upon this monstrous true tale. Whatever the origin, Süskind pushes the story further, imbuing the scents his serial killer acquires with outsized powers.