Predicting the 2019 Pulitzer Prize for Fiction
Which book will come out ahead on April 15?
If you enjoy reading Electric Literature, join our mailing list! We'll send you the best of EL each week, and you'll be the first to know about upcoming submissions periods and virtual events.
Music had its night in February at the Grammys. The film world followed closely behind with its Oscars. Now, in true saving-the-best-for-last fashion, it's our time, book people, to celebrate American literature from the year that was. In just a few short days, on April 15th, the announcement of the 2019 Pulitzer Prize for Fiction—yes, contrary to recent tweets by a certain someone's son, it's a real award—will become the popular culture news event of the day.
The Pulitzer Prize, of course, isn't the only major literary award that gets people talking. It's the oldest, though; Ernest Poole's His Family claimed the inaugural award for fiction all the way back in 1918. And the Pulitzer Prize is the rare literary award that garners mainstream media attention and produces real sales. Reading through some of its past recipients sounds like a through-the-ages who's who of American literature: Toni Morrison, Jhumpa Lahiri, Cormac McCarthy, Annie Proulx, Eudora Welty, William Faulkner, and Edith Wharton.

The announcement of the winner can provide pleasant surprises. Last year's recognition of a comedic novel (Andrew Sean Greer's Less) is one such example. But the Pulitzer Prize announcement can also come with confusion—and even anger. I'm thinking of the 1974 scandal involving Thomas Pynchon's Gravity's Rainbow. The three-person jury pushed for Pynchon to receive the honor, but the board rallied against the decision, resulting in no winner. And I won't remind you of the near-unspeakable recent disaster from 2012. (Yes I will. Karen Russell was robbed!)

Guessing what title will win is a tough gig, but it's a challenge I welcome. Truthfully, I'm up for just about anything that celebrates the written word. And what a celebration we should be having from the plethora of wonderful books released in 2018.

Before getting to the ten most likely contenders, I have to mention a few of the many fantastic and acclaimed books that will likely just miss receiving the 2019 Pulitzer Prize for Fiction. These include memorable debut novels from Tommy Orange (There There) and Elaine Castillo (America Is Not the Heart); masterful collections from Kevin Wilson (Baby, You're Gonna Be Mine), Nana Kwame Adjei-Brenyah (Friday Black), and Nick White (Sweet and Low); and (already) award-recognized titles from Luis Alberto Urrea (The House of Broken Angels), Lisa Halliday (Asymmetry) and the late Denis Johnson (The Largesse of the Sea Maiden).

For the record, I'm focusing on other awards, reviews, buzz, and good old-fashioned intuition in making these predictions. (I decided not to allow my own personal feelings about the best books of the year—shout out to Leesa Cross-Smith's Whiskey & Ribbons and Jamel Brinkley's A Lucky Man—to interfere too much with my judgment on what I think will happen.) Without further ado, here are the predictions, in order, for the ten books most likely to receive the honor of being the winner of the 2019 Pulitzer Prize for Fiction.

It's hard to resist a debut collection of stories that is this good. And, really, who would want to? This collection received multiple awards citations. It was a finalist for the Kirkus Prize, a L.A. Times Book Prize finalist for first fiction, and longlisted for the National Book Award. In Heads of the Colored People, Thompson-Spires looks at issues of race and class in ways that are incredibly timely and darkly funny. If the jury wants to champion a short story collection by a new writer, watch out. This one is certainly worthy.

Abby Geni's first novel, The Lightkeepers, was longlisted for The Center for Fiction's First Novel Prize, and her sophomore novel, The Wildlands, proves that honor was a sign of the things to come. In her latest novel, which begins after a deadly tornado tears apart the town of Mercy, Oklahoma, Geni explores humanity's relationships with other humans, animals, and nature. It's a remarkable achievement. Don't just take my word for it. Buzzfeed and Kirkus both recognized the book as being one of the year's very best, and it was selected as a fiction finalist for the L.A. Times Book Prize. The Wildlands comes from Counterpoint Press, which is an indie publishing house. Small press titles are surging, and Geni's novel is a standout. This is a book to watch out for—and to read (if you haven't).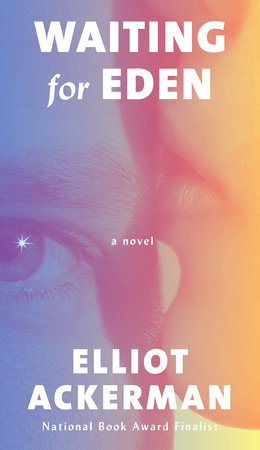 Ackerman is a past National Book Award finalist, which puts anything he writes on the radar of titles to watch. Waiting for Eden, a novel told from the perspective of a dead man who is waiting—on his marriage, on his friend, on understanding, on his life, on his afterlife—is Ackerman's masterpiece. Clocking in at less than 200 pages, this slim novel is a meditation on the meaning of life. It's quiet, tender, and absolutely haunting. It's loved by critics and readers alike. All of these things make it perfect for awards season. Plus, the ALA listed it as one of its "2019 Notable Books," which is a good Pulitzer indicator.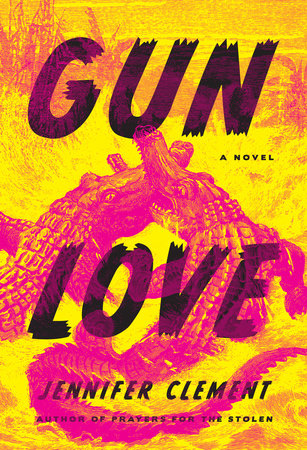 7: Gun Love by Jennifer Clement
When this timely novel appeared on the longlist for National Book Award, it was a welcome surprise. It didn't get a ton of press upon its release last March, but it still found a loyal readership. That, in itself, proves something. Since its NBA recognition, Time and Library Journal selected Gun Love as one of the best books of the year. It has momentum as we approach the Pulitzer finish line. Clement's novel looks at issues of class and guns, and the focus on the mother-daughter relationship is orchestrated wonderfully. I wouldn't be surprised at all to see it as a nominee (and maybe even the winner).

Okay, so quirky, satirical apocalyptic novels aren't typical Pulitzer bait. I get that. But hear me out. Severance continues to show up on lists that matter. The New York Times cited it as one of the "100 Notable Books of 2018." That's a big deal. It won the Kirkus Prize. Another big deal. And it was a finalist for the 2019 PEN/Hemingway Award. Big deal again. On top of all those accolades, it appeared on "best of" lists from, among many other publications, Electric Literature, Lit Hub, and Bustle. The book is charming, and it's so original that it's hard to forget.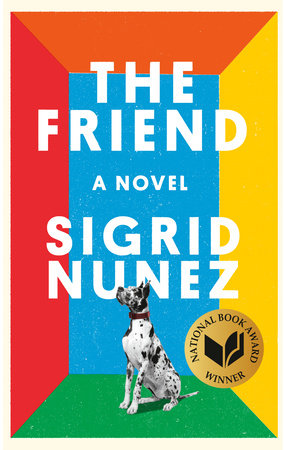 Before The Friend won the National Book Award, I had it at the top of the predictions. But history works against NBA winners and Pulitzer winners matching up. In fact, there have only been seven times when both awards went to the same book (Faulkner's A Fable, Cheever's The Stories of John Cheever, Porter's The Collected Stories of Katherine Anne Porter, Updike's Rabbit is Rich, Walker's The Color Purple, Proulx's The Shipping News, and Whitehead's The Underground Railroad). The Friend is a novel that could join this exclusive list. Everyone I talk to loves this book—I mean, folks emphatically love it. It's hard to resist a novel about dog-human relationships. (Yeah, it's also about grief and loss, but still. Dogs.) Plus, it has all kinds of accolades, including the important mention from The New York Times as being one of the "100 Notable Books of 2018." While history works against it, don't be surprised if Nunez wins.
Many people thought Kushner's 2013 novel The Flamethrowers was going to win the Pulitzer in 2014. The fact that it didn't helps The Mars Room, which has received equally rapturous reviews. Additionally, it was a finalist for the National Book Critics Circle Award and the Man Booker Prize. Time listed it as the top fiction release of 2018. It was longlisted for the Andrew Carnegie Medal, and it received acknowledgment from the ALA and The New York Times. Each of these mentions is major in predicting the Pulitzer Prize. The Morning New's Tournament of Books, a literary March Madness matchup, isn't really a predictor for the Pulitzer Prize, but for what it's worth The Mars Room did really well there too. It lost to My Sister, the Serial Killer (the eventual winner) in the zombie round. Kushner's novel about Romy Hall and her time at Stanville Women's Correctional Facility is a front runner.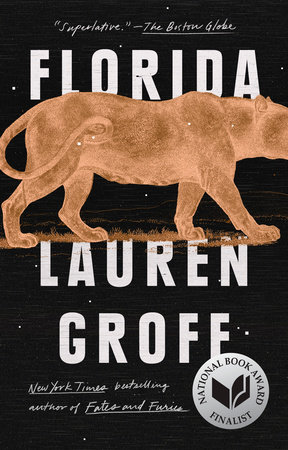 3: Florida by Lauren Groff
The Monsters of Templeton. Delicate Edible Birds. Arcadia. Fates and Furies. Florida. Those are Lauren Groff's books, and somehow she doesn't have a Pulitzer yet. Florida finds Groff back in her best form, the short story. These stories are haunting, oozing with humanity—both its horrors and its loves. Florida was a finalist for the Kirkus Prize and the National Book Award, and it won the Story Prize. It has a ton of buzz, and Groff has to eventually win a Pulitzer. Florida could be the book to do it.  
There've been several winners of the Pulitzer Prize for Fiction in this decade that have also been the literary "it book" of the year. Tartt's The Goldfinch, Doerr's All the Light We Cannot See, and Whitehead's The Underground Railroad are the ones the come to mind that fit this trend. If the jury is looking to continue on that same path, Jones' An American Marriage would fit the bill. It's a novel that people love, share, and discuss. Even Oprah loves it. An American Marriage is, simply put, a brilliant American novel. It's rich in character and place. It's full of love and hope and despair. It's classic in how it explores the notion of the American Dream, and it's timely in its dissection of wrongful incarceration. The story of Celestial and Roy is one for the books. Don't just take my word for it: it was a finalist for the L.A. Times Book Prize and longlisted for the National Book Award. Additionally, it received ringing citations for The New York Times and the ALA. It would be a beloved winner.  
A 1980s-set novel about Chicago, the AIDS epidemic, and friendship is the most likely winner of the 2019 Pulitzer Prize for Fiction. It's everywhere. Readers, writers, and bloggers can't stop talking about it. It won the 2019 Andrew Carnegie Medal—just like recent Pulitzer winners The Underground Railroad, The Sympathizer, All the Light We Cannot See, and The Goldfinch. The Great Believers was a finalist for the L.A. Times Book Prize and the National Book Award. It made it onto the "100 Notable Books of 2018" by The New York Times, and it received an ALA citation. It also appeared on countless "best of" lists. The story is emotional and totally consuming, and it's impossible to forget. Sometimes, a book is too big to ignore, and The Great Believers looks to be one of those books.

I did pretty well when I tried this prediction thing back in 2017. I got that Colson Whitehead's The Underground Railroad would win, and I called Adam Haslett's Imagine Me Gone as a nominee. I really do think Rebecca Makkai's The Great Believers takes it, but the Pulitzer announcement usually comes with some surprises.

Here's the thing to remember: April 15th is a day to celebrate literature. Whether a book you love or loathe wins, the public will be talking about books. And you know what? I think that makes us all winners.
More about the author