7 Books About Women Searching For Home
Maria Kuznetsova, author of "Oksana, Behave!" recommends literature about the quest for belonging
When I was growing up, the only constant in my life was change. Like Oksana's family in my novel, Oksana, Behave!, my family left Kiev, Ukraine, when I was a child—by the time I was eleven years old, I had already gone to five elementary schools in several different states, and I don't think I would have become a writer if my family hadn't moved around so much. Moving constantly while also trying to figure out what the hell it meant to "be American" made me pay careful attention to the people around me, learn to adapt quickly, and to also spend a lot of time alone trying to figure out where I fit in.
Each chapter of my novel is a love song to the different places where I have lived—no matter how hard a time I had in any of those places, there was always something about them I missed when I left, whether it was the torrential downpours of Florida, crayfish hunting in Ohio, late-night trips to 24-hour diners in New Jersey, or the lush hills of the Bay Area. Naturally, many of my favorite books were about bold, rootless women.
Here are seven books that explore the lives of women who search for home all over the world, the country, or even within the same city.
This wonderfully bizarre novel is told by an albino hunchback named Oly whose parents genetically modified her and her siblings through insane drug use in utero, allowing them to travel the backwaters of the U.S. to show off their brood at various carnivals. The family had no physical home other than the van the father drove all over the place, but this was more than enough for them to feel rooted, however odd their circumstances. Oly begins her story by declaring, "Nights on the road this would be, between shows and towns in some campground or pull-off, with the other trucks and trailers of Binewski's Fabulon ranged upon us, safe in our portable village."
Darling leaves an unnamed African country that resembles Zimbabwe after political upheaval as a child and finds herself in a place she calls "Destroyedmichygen" – an American state that could not feel further from home. By watching her Aunt Fostalina's failed attempts to order from a Victoria's Secret catalogue due to her accent, having calls with her hometown friends that leave her feeling even more lonely, and exploring pornography with her new school friends, Darling navigates her dual identities and finds something resembling peace. "Lot's wife turned back just like you're doing and turned to salt," a character named Mother of Bones warns Darling, early on, and her words take on a secondary meaning after she leaves her native land.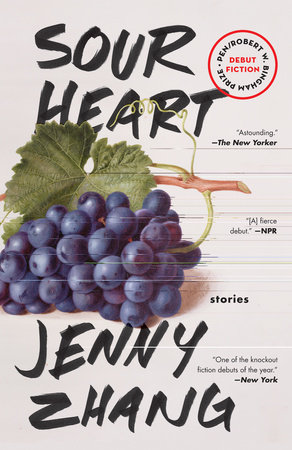 Nothing feels permanent for Christina after her family leaves China, moving all over New York City in search of more space and cheaper rent. "Let's ask the gods for help," her father suggests after they find an apartment that brings some comfort. Christina says, "We stomped our feet and shouted, 'Let us stay, let us stay, let us stay,' until our voices grew hoarse and the next day mine was squeaky and my mom's was sultry and my dad liked the way she sounded and I saw them holding hands and my mom fixing my dad's shirt collar in the morning and I felt like this was the reason why I never wanted to get older, because why move forward when it was so brilliant to just remain as we were?" By the book's end, Christina's family finds some stability while her much-younger-college-graduated sister lives in "a glorified closet" in Williamsburg, yet there's a sense that Christina misses her childhood upheaval.
Fourteen-year-old Sasha runs away from home in Yugoslavia, leading her mother to move her to Cuba, then Greece, and at last, New York—but no matter where she goes, she can't seem to stay out of trouble. From falling in love with a series of questionable men, to stealing and doing drugs, she can't find stability in any of the places where she lives, though she does try. When she first runs away, the police officer who finds her asks, "Why aren't you in school, where are your books, your parents, and where on earth do you live?" The last question haunts her throughout her gritty, dark, and wonderfully electric journey all over the world.
Mazie Phillips was born at the turn of the 20th century and is a big-hearted, hard-drinking woman with a temperamental sister who makes her family move around New York just when any place begins to feel secure. When her family leaves the city for Coney Island after she suffers a pregnancy loss, Mazie says, "Rosie said living by the ocean would heal us all. But what does she know about getting well?" It's understandable that Mazie is drawn to helping the homeless and feels more rooted in New York City itself instead of whatever cramped space she and her family inhabit.

Eilis Lacey isn't exactly thrilled to be leaving her family in Ireland in order to support her family in America. She's devastated to leave her mother and ailing sister, but wants to make a good final impression: "What she would need to do in the days before she left and on the morning of her departure was smile, so that they would remember her smiling." In America, things get complicated when she falls for a baseball-loving Italian, and she feels even more torn between two homelands when she feels a spark with a hometown friend when she returns to Ireland for her sister's funeral. She finds herself at a loss, deciding not only between two men, but between two countries.
Ana's story begins when war breaks out in her native city of Zagreb, Croatia, which tragically leads her to move to America, where she is adopted by an American family. As a college student with an American boyfriend, she is still haunted by her home country and the fate that befell her parents in the bloody war. She returns to home for the first time, meets an old flame, and hopes to find closure when they try to track down her family's former vacation home. "I hope it's still there," she says as their car careens past a deserted beach.