The 8 Most Hellish Schools in Fiction
Going back to school sucks, but these fictional institutions of learning will make you feel comparatively grateful
Back-to-school season is a divisive time. For some, it's filled with bouquets of freshly sharpened pencils, pristine marble composition notebooks, and respite from the blistering pressure to have all the fun in summer. For many more, the season is filled with despair, to-do lists, and all the summer work you were supposed to spread over months now eating up your last nights of freedom.
While you'd think back-to-school season would be the best time of year for bookworms, we found a surprising number of books that suggest that maybe school isn't every writer's favorite place. There's plenty of peer-to-peer humiliation, apathetic professors, and straight-up murders to convince anyone that the dread of back-to-school season is real. Before you give in to your own feelings about this time of year, here is a list of fictional schools that really put our back-to-school feelings — both good and bad — in perspective.
Lowood School in Jane Eyre by Charlotte Bronte
As a young girl, Jane is sent to Lowood School — a charitable school for young girl orphans. The conditions are grim: water frozen in the pipes so the girls can't regularly bathe, unappetizing meals, and long hours of work and prayer. Though Jane witnesses other girls — like her dear friend Helen — get into trouble, the worst comes for Jane when Mr. Brocklehurst (ally of Jane's evil aunt) comes to her classroom. Jane, in her panic, drops her slate on the ground. Mr. Brocklehurst calls her careless and forces her to stand in front of the whole class on a stool while he warns the rest of the students that Jane is a liar, and she is not someone to be trusted. He forbids the rest of the students from talking to Jane for the rest of the day; she remains on the stool until she nearly collapses. And you thought that time the teacher read your love note to the whole class was bad?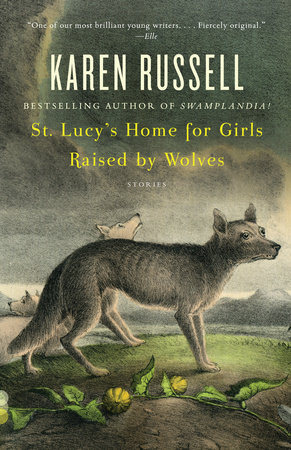 Maybe you can relate to a story in which young girls who don't identify with gender norms like skirts and ribbons and proper behavior are forced to comply. In the title story of Karen Russell's short story collection, the horror is heightened by the fact that these girls are wolf girls being reformed into "proper" girls by the nuns of St. Lucy's. They have to do things like feed the ducks instead of eat them, and when one of the pack members refuses to conform, the consequences are heartbreaking.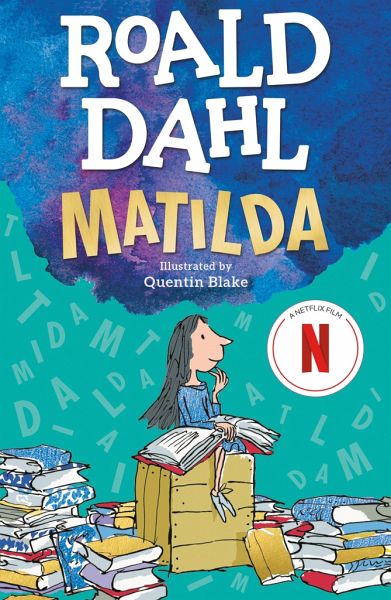 Crunchem Hall Primary School in Matilda by Roald Dahl
Matilda, the devoted bookworm and the superhero for bibliophile girls everywhere, begs to go to school at an early age, and convinces her parents to let her go. There she meets Miss Honey, who loves Matilda and her dazzling brain. But she also meets Miss Trunchbull — the principal who forces children to stand up in front of the school and consume cake until they puke, walks around with a leather whip that she uses to unnerve students and teachers alike, picks pupils up by the ears, and puts children in "detention" in a coffin-sized closet filled with sharp nails and mysterious odors. Your least favorite teacher could never. (At least not legally.)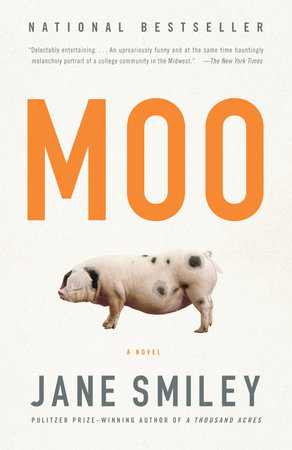 Moo U in Moo by Jane Smiley
Moo U is a large midwestern school of agriculture where all the tropes of academic intrigue have been fed some mutant fertilizer to make college a place filled with more dastardly schemes, corruption, and intrigue than you could imagine fitting in one story. Dr. Lionel Gift, whom Publisher's Weekly referred to as "an intellectual whore," calls his own students "customers" and blatantly tampers with his research to get more funding. There's poor Bob Carlson who cares for Earl Butz, the large hog (and Bob's only friend) at the center of Dr. Bo Jones's secret research in the Old Meat building. A crazy academic farce that might make you feel a little less crazy about the real-life politics in academia.
Dothebys Hall in Nicholas Nickleby by Charles Dickens
Because we need a dose of Dickensian back-to-school stories to really put things into perspective. When Nicholas Nickleby's father dies, his family is left destitute. Nicholas is sent to his father's brother, Ralph Nickleby. Ralph is a cruel, slimy businessman who wants nothing to do with Nicholas, so sends him to work at Dothebys Hall in Yorkshire under the tutelage of Wackford Squeers, the man in charge of the school. Nicholas quickly learns that Dothebys is a scam operation: Squeers takes unwanted children from their parents for a handsome fee. The children are starved and abused, and their education is abysmal. (The money goes right into Squeers's pocket.) Squeers is no better teacher than he is a caretaker, and uses the time intended for school to send the children out to complete chores instead.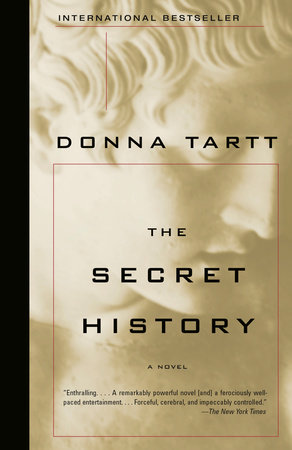 When going back to school means dealing with literal murder. The narrator Richard Pepen is delighted to be going back to school, because it means leaving behind his lower-class, loveless family home in California and escaping to Hampden College in Vermont. He's pumped when he makes some slick new friends who casually drop Classics references but spend most of their time drinking and taking pills, until they let him know about that one time they killed a guy. There's hazing, and then there's… whatever this is.
Enfield Tennis Academy in Infinite Jest by David Foster Wallace
For all the former student athletes out there, Enfield Tennis Academy (ETA) sits just outside Boston, Massachusetts and on the opposite side of the hill from Ennet House Drug and Alcohol Recovery House. ETA trains its students to become top-level junior tennis stars in exchange for their rapid mental degradation. The epitome of school spirit is Eschaton — the competition in which game theory and tennis skills go hand in hand. Hal Incandenza, the protagonist, likes to spend what little free time he has smoking pot in secret tunnels underground and avoiding his problematic family.
The junior high school in Battle Royale by Koushun Takami, translated by Yuji Oniki
Look, there are some field trips with higher stakes than others, but can they get much higher than fighting to the death? In Battle Royale, junior high students are brought to an island where they are forced into combat. The winner is the last one alive. When Battle Royale was originally published in Japan it was criticized for being so violent and exploitative. But then everyone took a minute to think about how evil junior high is and the book became a bestseller and then a movie. (Like Eighth Grade, but with murders.)