'The Great Gatsby' Is Fired
In Fire the Canon, writers and educators including Carmen Maria Machado and Kiese Laymon suggest alternative assignments
September is a time for cooling weather, new school supplies, and the same damn books by mostly-white mostly-male authors that have been assigned in high schools and colleges for the last 50 to 100 years. These are not bad books! Many of them are great books! But are they the best books to assign to a student body that has gotten more diverse as education has become less elitist and inaccessible? Are they the books students are most likely to connect to and learn from? Or are they just the books we assign because they're the books we've always read?
Welcome to Fire the Canon, Electric Lit's limited series on making the standard high school syllabus more inclusive. We convened a panel of writers and educators to suggest alternatives and supplements to the usual assignments: Glory Edim, founder of Well Read Black Girl; high school English teacher Larissa Pahomov; National Book Award finalist Carmen Maria Machado; writer Jaya Saxena, who among other things wrote a series about classic children's literature on The Toast; and writer and professor Kiese Laymon. Over the course of the back-to-school season, they'll be suggesting books that they think do similar jobs to the old standbys, but feature a broader range of authors, characters, and voices.
First up is The Great Gatsby, F. Scott Fitzgerald's novel about class, identity, longing, and the American Dream. Gatsby is incredibly rich for a novel that's under 200 pages long (six hours when performed out loud), but high school readers rarely get to appreciate it fully, probably because its still-relevant concerns are couched in wealthy Jazz Age trappings. Here are the books our panelists think will bring its lessons home.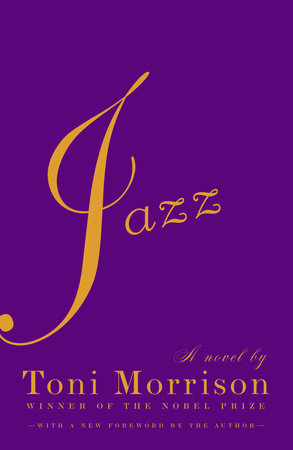 Glory Edim suggests: Jazz by Toni Morrison
My bookshelf is filled with every single Toni Morrison book. Jazz, without question, is my favorite. Morrison's get-right-into-it approach opens the novel with a mysterious, gossiping narrator who shares the details of a torrid affair. The interior lives of Joe Trace, Violet, and Dorcas quickly hold your attention, the plot is driven by the captivating rhythm of the Harlem Renaissance. Morrison's sixth novel is rich with complicated voices, cultural memory, and unfulfilled desires. Jazz is politically sharp and pinpoints a changing landscape in New York City in the 1920s. How did the continuous flow of Southerners arriving in Harlem find their footing? What lives did they long for? Although, Morrison's characters leave us with half-hearted answers, there is a sense of satisfaction. Because Morrison has given us an extraordinary love story: Passionate everyday people facing loss, experiencing joy, and coping with oppression. Now, add the layer of history, marred by racial violence. "History is over, you all, and everything's ahead at last." Morrison constructed a narrative open to all of life's vibrant possibilities…and harsh realities. Overall, definitions and identities serve as a central theme in the novel (as in Gatsby). It should be required reading in every high school.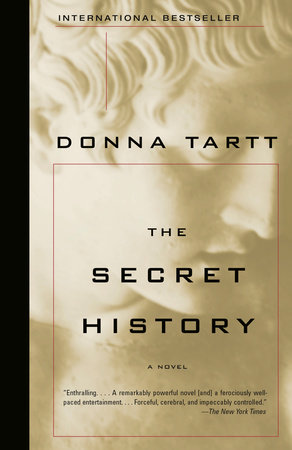 Larissa Pahomov suggests: The Secret History by Donna Tart
These days, your first contact with the American upper crust doesn't happen when you move to New York — it happens when you first set foot on an elite college campus. In Donna Tartt's best novel, Nick Carraway has been transformed into Richard Papen, hiding the fact that he's from Plano Texas when he lands at bucolic Hampden college in Vermont, and gaining newcomer-observer status with a genteel clique of students who study Ancient Greek. Schools have gone co-ed, so instead of a cotillion-trained Daisy, we have Camilla, flexing her intellect right alongside the boys. Her heart is complicated, too, but she knows that choosing a man won't solve her problems. And problems there are, because this group makes a literal bloody mess — only Tartt, unlike Fitzgerald, stages this at the beginning of the novel, so we get to see the long-term impact of their attempts at self-preservation.
While it might seem strange to replace such a singularly American novel with a novel so firmly ensconced in Colombian history, they have more in common than you'd think. Both share a singular breadth and ambition, and explore human lives against turbulent historical time periods, the strange movement of fate, and the inescapability of the past. And there's probably no better indictment of American imperialism than the climax of the novel, which is based on the real-life Banana Massacre. Solitude can provoke a discussion of U.S. political interference in South America and elsewhere in the world, and demonstrate the American Dream doesn't just fail Americans, but everyone it touches.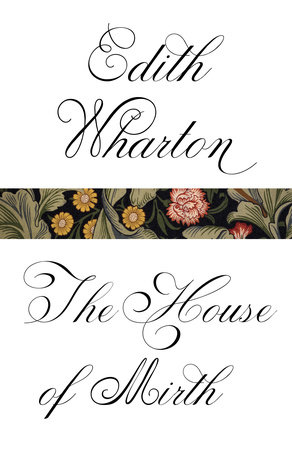 Jaya Saxena suggests: The House of Mirth by Edith Wharton
I don't think the Great Gatsby is overrated. It does what it does very well. I think the main issue is that people are really ready to misread the Great Gatsby. I mean, Baz Luhrmann thought that the point of it was that it was a beautiful love story, not a commentary on the hollowness of American mythmaking and how ready we all are to delude ourselves with the "self-made man" for the sake of a good party. The misreading proves the point I guess — we'd prefer a love story. The House of Mirth is already part of the canon pretty much, but it also touches on themes of a morally corrupt upper class who offer all appearances and no substance, and is perhaps more obvious in its message than Gatsby. But honestly, I think we just need to teach better reading comprehension.
Kiese Laymon suggests: Jubilee by Margaret Walker
Jubilee explores the life of Vyry, a character based off of Walker's grandmother. Some consider Jubilee to be one of the first black historical novels. While many focus on the daily terrors faced by Vyry, I'm equally amazed by the descriptive attention paid to the ways bruised black women's bodies move through violent American deeply southern space in search of joy, and minutes of respite. Jubilee is a book that cannot be forgotten.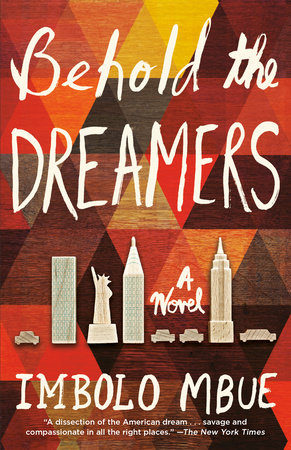 Electric Literature staff suggests: Behold the Dreamers by Imbolo Mbue
What does the American Dream look like when the U.S. economy is crumbling around you? Behold the Dreamers concerns two families—Cameroonian immigrants Jende and Neni Jonga and their employers, the white, wealthy Edwardses—and how they're affected by the 2008 financial crisis. Like Gatsby, it's about money, identity, self-invention, longing, and the way that Americanness and capital are inextricably intertwined. Unlike Gatsby, immigrants and non-white characters take center stage.