7 Books About Forgotten Wars
Jessica Pearce Rotondi recommends novels and non-fiction about conflicts that are left out of American textbooks
I grew up with the stories of my grandfather's heroism as an airman in World War II. He jumped out of a burning B-17 bomber over Germany and was captured by the Nazis, who sent him to Stalag 17 prison camp. Grandpa Ed survived over two years in prison and a march across the Alps to return home and raise his family. His service was celebrated at every Memorial Day parade and on every Veterans Day. His son's experience was a different story.
My Uncle Jack followed his father into the Air Force and was shot down over the mountains bordering Vietnam during the CIA-led "Secret War" in Laos—an officially neutral country that the United States dropped two and a half million tons of bombs on between 1964 and 1973, or a planeload of bombs every eight minutes, twenty-four hours a day, for nine years.
Laos is the most heavily bombed country in the world, but I didn't learn about it in school. My AP History class ended neatly with the victory of the Allies in World War II; we were told to study the Korean War—appropriately nicknamed "The Forgotten War"—and Vietnam War on our own time before the exam. Instead, I learned about the war in Laos when I uncovered declassified CIA documents, letters, and maps about my uncle's disappearance in my childhood home after my mother's death.
In 2013, I traveled across Southeast Asia, recreating a trip my grandfather had taken in 1973 in search of his son. My book, What We Inherit: A Secret War and A Family's Search for Answers, tells the story of my family's four-decade search to bring my uncle home, and incorporates interviews with former CIA officers, refugees, veterans, and the people who still live in the shadow of the bombs. In Laos, I walked through villages where family laundry lines are draped over bomb craters. Communist leaders from the war are on their currency, while leftover American bombs in the soil still kill an average of fifty people a year. The "Secret War," to the people inside Laos, is anything but secret.
History is full of wars that don't make it into American history books. Here are seven reads that bring "forgotten" wars to life.
The U.S. Secret War in Laos: Run Me to The Earth by Paul Yoon
Yoon's novel explores the intersecting lives of three orphans—Alisak, Prany, and Noi—in 1960s Laos. They navigate fallen and falling American bombs to deliver messages and supplies to a makeshift field hospital in an old farmhouse, where each of them reflects on their past and tries to imagine any kind of future. "Where did they go at nights? A museum or Paris. The moon. A cave, an endless beach. They had been doing this since they were children. No one ever said home."
Run Me to The Earth spans several decades to portray the mark that the war makes on each of the characters as they try to rebuild their lives. Yoon's book is a harrowing reminder of how war follows you, no matter where you go.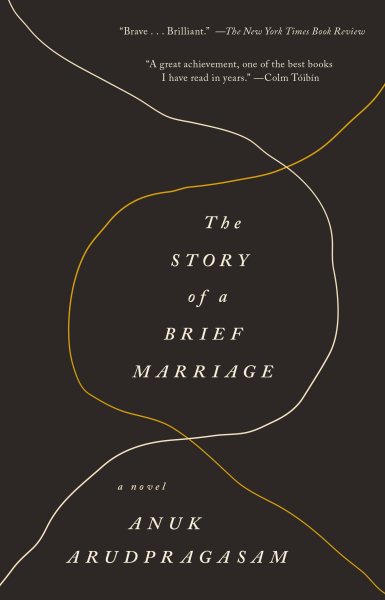 The Sri Lankan civil war lasted for 25 years, but Anuk Arudpragasam's A Story of A Brief Marriage takes place over a single day and night. As Sri Lanka's Tamil minority is pushed toward the coast by an advancing army, two young refugees, Dinesh and Ganga, wed at the request of Ganga's father, who seeks stability for his daughter in the midst of war. We see Dinesh helping the wounded in their makeshift camp and burying the bodies of those who don't make it as he tries to come to terms with the death all around him and the marriage before him:
"Didn't dying in the end mean being separated from other humans…? Unless, on the other hand, dying meant being separated from oneself above all, being separated from all the intimate personal details that had come to constitute one's life. If that was the case then surely he should try instead to be alone, should spend his remaining time committing to memory the shape of his hands and feet, the texture of his hair, fingernails and teeth, appreciating for a last time the sound of his own breathing, the sensation of his chest expanding and contracting."
Arudpragasam puts war in the realm of daily life, and that sensation stays with the reader long after the last page is done.
Second Italo-Ethiopian War: The Shadow King by Maaza Mengiste
Maaza Mengiste's The Shadow King is set during Mussolini's 1935 invasion of Haile Selassie's Ethiopia. It is inspired by the author's grandfather, who fought against the Italians, and her great-grandmother, who went to war as a young girl. The role of women in war is at the heart of The Shadow King. We watch protagonist Hirut go from orphan to maid to battle with a group of women who will stop at nothing to defend their country, and their bodies, from invasion: "She is a soldier trapped inside a barbed-wire fence, but she is still at war and the battlefield is her own body, and perhaps, she has come to realize as a prisoner, that is where it has always been."
Mengiste's book was published to rave reviews and is a finalist for the 2019 Los Angeles Times Book Prize in Fiction. The stories of women in war matter, and Mengiste's book is bringing national attention to an often-forgotten war from a rarely seen perspective.
The Khmer Rouge ruled Cambodia from 1975 to 1979, when dictator Pol Pot attempted to create a master race and to remake Cambodia as an agrarian utopia, killing over two million Cambodians in the process. Vaddey Ratner's In The Shadow of the Banyan follows a young girl named Raami, who (like the book's author) is a royal whose life is upended when the Khmer Rouge come to power and separate her family. As Cambodians are sent to the "Killing Fields" and to labor camps, the child narrator proclaims: "The problem with being seven is that you're aware of so much and yet you understand so little." But in the hands of Ratner's narrator, it's the reader who comes to understand war through the eyes of a child.
Many elementary school curriculums bring up Native Americans in the context of the First Thanksgiving before letting them drop from view, appearing again only as side notes in lesson plans on Manifest Destiny and the American West.
Mixing memoir with extensive interviews, David Treuer—an Ojibwe from the Leech Lake Reservation in Minnesota—reminds readers that the story of Native American didn't end at Wounded Knee. In The Heartbeat of Wounded Knee, he investigates the legacy of racism in the United States that continued after World War II, as descendants of the American-Indian Wars sought to live their lives in a country that had largely portrayed them as victims, if not outright writing them out of, their history:
"The disease was the feeling of powerlessness that takes hold of even the most powerful Indian men…that feeling that we've lost, that we've always lost, that we've already lost—our land, our cultures, our communities, ourselves. This disease is the story told about us and the one we so often tell about ourselves. But it's one we've managed to beat again and again—in our insistence on our own existence and our successful struggles to exist in our homelands on our own terms."
In 1897, at least 15,000 people died when the Brazilian army attacked the inhabits of Canudos in Bahia. Canudos was largely populated by the followers of a wandering preacher and self-proclaimed prophet named Antônio Conselheiro, or "The Counselor." Slavery in Brazil had only been outlawed in 1888, and many of the inhabitants of Canudos were former slaves; historians have emphasized the role of race and class in the vehemence of the national government's crackdown. It took multiple military campaigns to wipe out the village, and violent beheadings and rapes befell the inhabitants.
Llosa's 1981 novel The War of The End of The World is a fictionalized account of the War of Canudos. The Nobel Prize-winning work depicts the extreme violence of the battle between a small settlement and the national military force bent on destroying them:
"Honor, vengeance, that rigorous religion, those punctilious codes of conduct—how to explain their existence here, at the end of the world, among people who possessed nothing but the rags and the lice they had on them?"
Korean War: War Trash by Ha Jin
Ha Jin's War Trash is dedicated to the author's father, who was an officer in the Red Army during the Korean War. The American forces who supported South Korea in this conflict, against a North Korea backed by the Soviet Union, would later refer to it as "The Forgotten War."
Narrator Yu Yuan is a 73-year-old veteran who forgets nothing in the memoir he is writing to his American-born grandchildren about his time as a Chinese soldier in a U.S. POW Camp. Yuan describes violent clashes between Chinese prisoners who want to be repatriated to Mao Zedong's mainland China and those who seek a new life in Taiwan under Chiang Kai-shek. As an English speaker, Yuan is alternately courted and beaten by both groups and his American captors, giving readers a glimpse into life behind bars and the psychology of a divided nation.
The author himself joined the People's Liberation Army at 14 and spent time in Korea, and it's easy to forget that Yuan's "memoir" is Jin's fiction. The novel is a testament to the difficulty of writing about war from a position other than the victor's: "To witness is to make the truth known, but we must remember that most victims have no voice of their own, and that in bearing witness to their stories we must not appropriate them."