7 Novels That Take You Inside Truly Messed-Up Minds
Lauren Acampora, author of "The Paper Wasp," recommends darkly captivating narrators in fiction
Committing to write a novel with first-person narration is a bold choice for a writer. The scope, language, and tenor of the whole story must be in keeping with this one character's life experience, education, and personality. The reader will be limited to the confines of a single person's mind throughout the full course of the book, so this mind had better be an interesting place to be. That said, there's great power in the first-person perspective. The reader is granted private access to the thoughts of another, their hidden desires, judgments, opinions, and plans. The experience of reading such a novel can be uniquely diverting, disturbing, and engrossing.
I chose first-person narration in order to capture the convoluted psychology of my troubled protagonist, Abby, in my novel The Paper Wasp. By allowing her to tell her own story, I empowered her to illustrate in full color her own jagged emotional landscape, the fierce drive of her artistic ambition and its dizzying alternation with self-doubt. The reader gains insight into her vacillating feelings of inferiority and superiority, and her complicated feelings for Elise, her childhood friend turned Hollywood actress.
Some of the most memorable and affecting works of fiction are told by outsiders like Abby, and by the whole gamut of desperate loners, eccentrics, misanthropes, and sociopaths. People we might never know—or want to know—in real life have guided us through their twisted mindscapes, acclimatized us to their weirdly elevated, alien vantage points, and cajoled us into the dark crevasses of their souls. It takes bravery to write such books and bravery to read them. They can be profoundly discomfiting. But a capable writer can play with this discomfort and transcend it. The best of these narrators may be off-putting or repellent, but they are also intelligent, sensitive, charismatic, even enchanting. More often than not, they're fixated on personal ideals of beauty, love, or freedom. These are "enchanted hunters," in a sense, enamored by a vision perceptible only to themselves. Following along, we begin to perceive the vision too. We may find ourselves in the position of confidante or accomplice. There's a natural tendency to sympathize with a storyteller—any storyteller—and when we catch ourselves relating to our storyteller's noxious or deviant thoughts, we're forced to examine ourselves and confront our own dark complexities.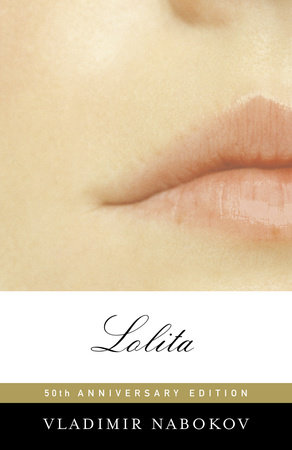 Lolita by Vladimir Nabokov
The Enchanted Hunters is the name of the hotel where Nabokov's most indelible narrator, Humbert Humbert, stays with his pubescent captive, Lolita. No list of darkly captivating narrators can be complete without him: a wizard of words, intelligent, poetic, charming, sensitive. Humbert's greatest seduction is that of the reader into his confidence as he squires Lolita across the country in literature's most tragic road trip. As the ostensible author of the book's introduction puts it, "…how magically his singing violin can conjure up a tendresse, a compassion for Lolita that makes us entranced with the book while abhorring its author!" Humbert is the enchanted hunter, spellbound by his quarry and by his vision of love and beauty—and in describing his hunt, he enchants the reader in turn.
Barbara Covett is one of the most entertaining misanthropes in literature. Through her diary, we're treated to this elder schoolteacher's private and unsparing observations of those around her, in a voice that's trenchantly intelligent and caustically funny. We also bear witness to the blooming of her complicated, obsessive feelings for the new, free-spirited younger teacher, Sheba. As the two women become unlikely friends, and Sheba becomes embroiled in the titular scandal—an extramarital affair with an underage student—Barbara plays the mild-mannered, supportive confidante. But we readers know her real nature, which she keeps carefully hidden. We understand how deeply insecure, lonely, and dangerous she is as we watch the unfolding drama through her focused, unforgiving eyes.
This brilliantly immersive novel is often described as a "why-dunnit" rather than a "who-dunnit." We learn from the first line that the narrator, Richard Papen, has been involved in the murder of a fellow college student. He introduces the story from a future in which he is free, but imprisoned by the memory of the incident. "I suppose at one time in my life I might have had any number of stories, but now there is no other. This is the only story I will ever be able to tell." He guides us into the world of Hampden College, and we see how he's drawn to a charismatic group of classics students. Although he feels alien from their privileged backgrounds, he attempts to gain entry to their insular coven of aesthetic worship, and gradually becomes part of the group. We feel the thrill of acceptance, the intoxication with youth and beauty and style, and the deepening dread of the climax we know is coming—and the destructive guilt that follows and haunts Richard for the rest of his life.
A lonely outsider named Frederick begins this novel's narration, detailing his observations of a young woman named Miranda in London. His stalking gives rise to fantasizing about abducting her and keeping her captive in a house in a remote village, where she'll get to know him, and they'll fall in love and marry. The fantasy then becomes a plan that he carefully prepares and enacts. The term of her captivity, including his attempts to win her love through force, is presented from his point of view for the first hundred pages—then we abruptly shift to Miranda's perspective. Through the pages of her secret diary, we see the ordeal through her eyes and gain knowledge of her plan for escape. We learn of her own thwarted romantic relationships and artistic ambitions, and we grow attached to her and to the hope of her eventual liberation. Lastly, in a dizzying reversion, we are yanked back to Frederick's point of view for the last part of the book, from which we witness the chilling conclusion—and find ourselves sinking deeper into the consciousness of a disturbed man and his tragically delusional attempts at love.
YOU by Caroline Kepnes
Joe Goldberg is a reader and a thinker, a sensitive and funny bookstore clerk in Manhattan, through whose engaging voice we receive colorful observations and achingly accurate social commentary. When Beck, the girl of his dreams, enters the bookstore, we root for him, even as we begin to doubt the ethics of his courting techniques, which include snooping on her social media accounts, stealing her phone, and peeping into her apartment window. We feel our discomfort grow as he provides damning criticisms of Beck's friends, and we begin to worry about how he'll react to their disapproval of him. After our fears are confirmed, our worry transfers to Beck, who lacks our access to the inner workings of Joe's mind. We're trapped inside the head of the psycho stalker, and it's an alarmingly enjoyable place to be.
The narrator of this Gothic classic is eighteen-year-old Merricat, who lives a quiet life in an old ramshackle estate in a small Vermont town with her beloved sister and infirm uncle, isolated from and hated by the townspeople. She hates them in return and wants nothing but to be left alone. She has no interest in expanding her life beyond the radius of her own property, where she burrows into the grass and follows superstitious protective rituals. Her narration is opaquely evasive, but gradually we begin to understand the nature of her character and of the events that led to the family's ostracism—and we learn that our narrator is far from the innocent protector she's painted herself to be. As she fights against the intrusion of an unwelcome cousin, she brings tragedy down upon the family once again, but in the process reinstates peace and harmony for herself and her sister, so that they may continue live apart from the world in their own sacred castle.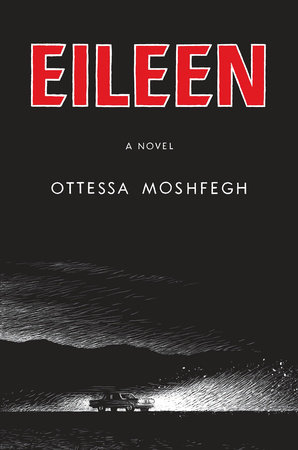 Eileen by Ottessa Moshfegh
Our blunt narrator tells the story of a pivotal December in her life fifty years earlier. At that time, Eileen was a young woman trapped in her dreary hometown, living alone with her abusive alcoholic father and working at a youth correctional facility. Through her eyes, we bear witness to a disheveled, nihilistic world and as well as her violent and self-destructive fantasies. Her outlook is grim, sour, and angry. The unrelenting bitterness enters our own bones as we feel her mad hopelessness and want her to escape. She brings us to the basement of the house where the climactic event takes place, and we follow to the figurative basement of her psyche as we begin to understand the extreme measures she's willing to take to save herself—and to disappear from this sad, cold town and her sad, cold life forever.