15 Novels That Take Place in a Single Day
A lot can unfold over 24 hours
Each year, we are asked to take stock of ourselves — what, in the last 365 days, have we done to improve ourselves? Destroy ourselves? How have we changed–for better or for worse? Tremendous change can, and often does, happen with each rotation around the sun but we often forget that occurrences worthy of deep reflection can take place in as little as 24 hours. Discoveries–internal and external–are made, thoughts are altered, resolutions are endeavored, journeys both begin and end. From unexpected romances to mental breakdowns, here are 15 books that remind us how substantial the events of a single day can be.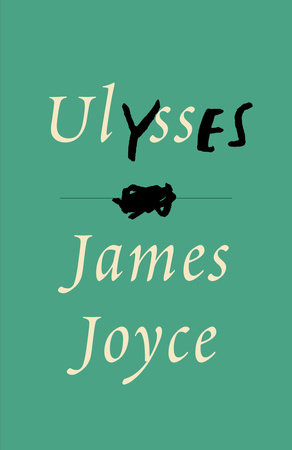 Ulysses by James Joyce
Leopold Bloom is a Jewish advertising canvasser whose thoughts are consumed by his wife's infidelity. Stephen Dedalus is an aspiring poet. Ulysses follows the pair as they go about their day, at first separately as strangers and then together wandering aimlessly through Dublin.
Clarissa Dalloway is an upper-class woman who is preparing a dinner party for her Parliament member husband. Like Joyce's Ulysses, Virginia Woolf's Mrs. Dalloway employs a stream-of-conscious narrative and switches between characters–socialite Clarissa and shell-shocked war veteran Septimus. An introspective novel peppered with regret and anguish, Mrs. Dalloway explores the varying ways that depression manifests in different people.
On the eve of 1985, Lillian Boxfish is heading to a New Years Eve party in her mink coat and navy-blue fedora. On her 10-mile walk around Manhattan, the octogenarian is reminiscing about her past from a junior copywriter in the 1930s to the highest paid woman in advertising. Lillian Boxfish Takes a Walk is an ode to an ever-changing New York City.
The Hours by Michael Cunningham
The Hours chronicles a single day in the lives of three different women across three different eras. In 1923, Virginia Woolf muses over the plot of Mrs. Dalloway. In the 1950s, pregnant housewife Laura Brown escapes to a local hotel to read, you guessed it, Mrs. Dalloway. In the present day, book editor Clarissa "Mrs. Dalloway" Vaughn plans a party for prize-winning poet Richard, a former-lover-turned-friend dying of AIDS.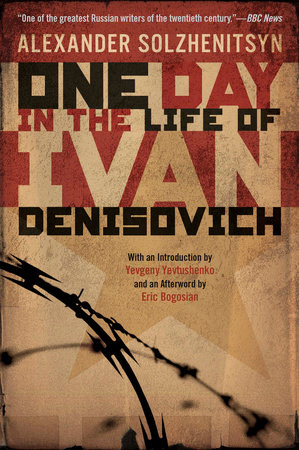 Imprisoned on trumped-up charges of treason, Ivan Denisovich is serving ten years of hard labor in a Soviet gulag. One Day in the Life of Ivan Denisovich is a searing account that highlights life in a communist labor camp and the inmates' struggle to retain humanity in the face of dehumanizing circumstances.
Today Eleanor Flood will not be a mess. No. Today, Eleanor will have her shit together. Except she doesn't. From her husband going on vacation he didn't tell her about to a meeting-gone-so-wrong, Eleanor fields one mini-disaster to the next until a long simmering family secret threatens to erupt.
In Rome a.d. 66, aristocrat Titus Petronius has been falsely implicated in an assassination plot against Emperor Nero. Having chosen to commit suicide rather than submit to a dishonorable execution, Petronius invites his loved ones for a lavish final gathering. Death looming ever-present throughout, The Uncertain Hour is a reflective narrative that examines choices made in life and the restorative power of death.
A Single Man by Christopher Isherwood
George is English-born San Francisco-based professor coping with the death of his long-time partner Jim. Accompanying George through his daily routine and interactions with others, Christopher Isherwood's A Single Man is a full and multi-layered depiction of grief in a gay relationship.
In Deirdre Madden's novel, a nameless playwright housesits for her friend, the acclaimed actress Molly Fox. Searching for inspiration for her next play, the narrator reflects on her 20-year friendship with the homeowner. The novel takes place, as the title suggests on the invisible but ever-present Molly's birthday, and explores how a once intimate friendship became estranged.
The Mezzanine follows office worker Howie while on his lunch break. Much like his job, Howie's thoughts seem mundane: shoelaces, plastic straws, the evolution of milk cartons. But as readers venture further into Nicholson Baker's 135-page novel, they are allowed a glimpse into Howie's more formative years with his meal-time musings acting as portals into his childhood and coming-of-age experiences.
Franny Glass is falling apart. Frustrated by the ego of her professors and phoniness of her fellow students, Franny breaks down while at lunch with her college boyfriend. Crying in her family home, Franny is inconsolable and her older brother Zooey is tasked with diffusing the situation. What follows is an at first scathing but ultimately heartwarming exchange between the Glass family's youngest children about religion, remembrance, and respect.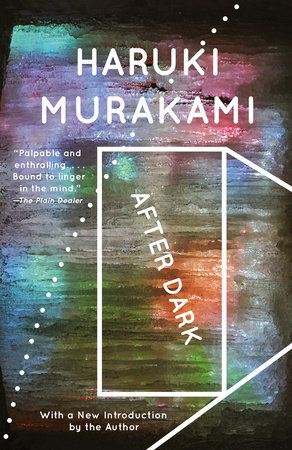 In Haruki Murakami's eleventh book, Mari Asai wants only a late-night place to do some quiet studying. Minutes before midnight, the 19-year-old college student finds refuge in a 24-hour Denny's. It's not long, however, before her plans are deterred, books abandoned for the company of an attention-seeking trombonist, a "love hotel" owner, a Chinese-speaking prostitute, and an escort-battering businessman with connections to her coma-inflicted sister. The streets of Japan as the backdrop, After Dark explores how places and the people that populate them transform after the sun sets.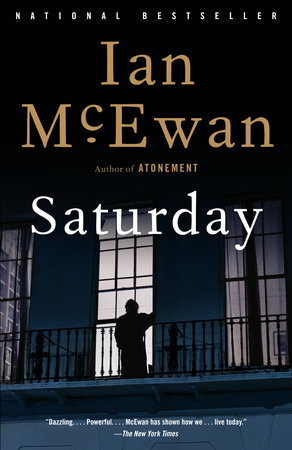 For neurosurgeon Henry Perowne, Saturdays are restful and reflective, a day that typically consists of lazy love-making with his lawyer wife, squash with his colleague, and visits to his mother. On this particular Saturday, however, Henry's usually pleasant routine is overcast with dread when a series of unsettling events snowball into an explosive conclusion. Set in a post-9/11 Britain, Ian McEwan's novel explores the unpredictable and the tension that results from the protest against the 2003 invasion of Iraq.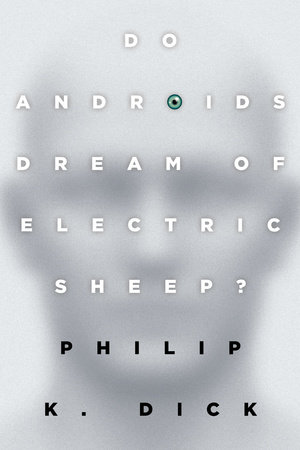 It's 2021, World War Terminus has plunged earth into a post-apocalyptic state and humans have colonized other planets with their human-passing android slaves. Cut to Rick Deckhard, a bounty hunter tasked with "retiring" androids who have escaped servitude and live undetected among those that remain on earth. Inspiration for the Blade Runner franchise, Do Androids Dream of Electric Sheep follows Deckahard on a specific hunt, using his interactions with his prey to ask: "What makes humans human?"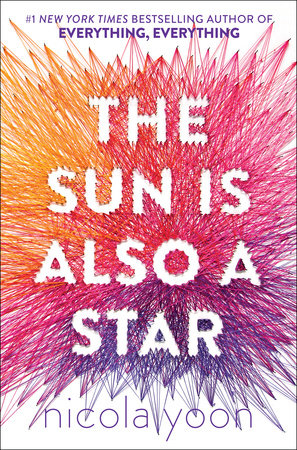 New York City high schoolers Natasha Kingsley and Daniel Bae meet cute and fall madly in love with each other over the course of a single day, but there's just one problem: Natasha and her family are being deported to Jamaica in twelve hours.